What's New at GVRD:

Thank you for your patience while the Vallejo
Community Center is temporarily closed for
repairs due to damages from the recent
earthquake. Click here for updated information
on class relocations & staff contact numbers.

7th Annual Vallejo Celebrates Youth!
Saturday, September 13
11:00am-3:30pm at Children's Wonderland
Free Resources - Free Fun - Free Food



COASTAL CLEANUP DAY!
Saturday, September 20th from 9am to noon
Click here for more information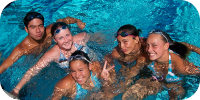 Aquatics
Swim Lessons
Afterschool @ The Pool
Lap Swim & Recreation Swim




Stay active by joining our Martial Arts classes!
Classes for ages 4 and up
Click here for class descriptions and locations




New Centers' Virtual Tours!
R.S.V.P with GVRD for your next event!
You are invited to take a virtual tour of our four
conveniently located facilities.
Children's Wonderland
April - September
Monday-Sunday (Closed on Tuesdays)
11:00am-5:30pm (Daily operation is contingent on weather)
$2 per person (Cash only)

Learn about PARTICIPATORY BUDGETING projects
for the City of Vallejo and vote at five upcoming
community events. Click
here
for information.