What's New at GVRD:


Winter Break Camp
Don't be left out! Space is limited!
Projects, games, field trips & more!
Register today!
Bay Life Project
Performing Arts and Leadership Academy
Ages 11-14
December 22 - January 2, 9am-3pm




Middle School New Year's Party!
December 31, 7:00pm-10:00pm
Foley Cultural Center
DJ, contests, prizes & more!




Art has a purpose, which is to interest it's
audience. Click here for more info. on the Vallejo
Arts and Entertainment District.




Children's Wonderland
December & January
Saturday & Sunday
11:00am-4:30pm (Daily operation is contingent on weather)
$2 per person (Cash only)


Winter SPORTS are starting at GVRD!
Register now for Cubbies, Youth and Adult sports
programs, including: Jr. Warriors Basketball,
Soccer, Tennis, Flag Football, Golf, Volleyball
(Ages 3-14). Register here or call 648-4600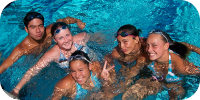 Aquatics
Swim Lessons
Afterschool @ The Pool
Lap Swim & Recreation Swim




Stay active by joining our Martial Arts classes!
Classes for ages 4 and up
Click here for class descriptions and locations




New Centers' Virtual Tours!
R.S.V.P with GVRD for your next event!
You are invited to take a virtual tour of our four
conveniently located facilities.