What's New at GVRD:

Carnevale Fantastico!
Get the experience of an Italian Renaissance and
Cultural Festival with music, art and fashion.
Join us May 2 & 3 at Blue Rock Springs, 10am-6pm.
Info at www.carnevalefantastico.com
Follow us at https://www.facebook.com/carnevalefantastico



Children's Wonderland
February & March
Friday, Saturday & Sunday
11:00am-4:30pm (Daily operation is contingent on weather)
$2 per person (Cash only)




Celebrate Earth Day by joining a cleanup along
Blue Rock Springs Creek on Saturday, April 25th.
Click here for more information

Don't miss out Spring Break Camps and Dance!
Visit our Teen Space for more programs.




Free Travel Presentations
March 31
10:30am & 5:30pm
Vallejo Community Center, 225 Amador St.
Click here for more information

Art has a purpose, which is to interest it's
audience. Click here for more info. on the Vallejo
Arts and Entertainment District.




Winter SPORTS are starting at GVRD!
Register now for Cubbies, Youth and Adult sports
programs, including: Jr. Warriors Basketball,
Soccer, Tennis, Flag Football, Golf, Volleyball
(Ages 3-14). Register here or call 648-4600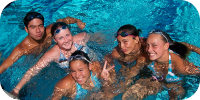 Aquatics
Swim Lessons
Afterschool @ The Pool
Lap Swim & Recreation Swim




Stay active by joining our Martial Arts classes!
Classes for ages 4 and up
Click here for class descriptions and locations




New Centers' Virtual Tours!
R.S.V.P with GVRD for your next event!
You are invited to take a virtual tour of our four
conveniently located facilities.