What's new at GVRD:

The Dog Park will be closed every Wednesday
from 6am-2pm for maintenance.

City Park and Wilson Park restrooms
are closed for repairs until further notice.
Are you interested in learning about Special Districts like us?
Click here to find out more
www.districtsmakethedifference.org
Breakin A Sweat On Vallejo Swett Ranch
A guided hike by Solano Land Trust
May 7, 9am-1pm
Free Event! Limited capacity.
Pre-registration required,
www.gvrd.org
(under Outdoors)
Carnevale Fantastico!
Italian Renaissance and Cultural Festival
May 14 & 15, 10am-6pm at Blue Rock Springs Park
Purchase your tickets at
www.carnevalefantastico.com
Fun on the Run Day Camp!
Grades 1 - 8th
Register for May 30!
For information, call 648-4483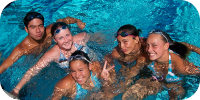 Aquatics
Swim Lessons
Summer Programs
Lap Swim & Recreation Swim
SPORTS
are starting at GVRD!
Programs for all ages
Register now for Cubbies, Youth and Adult
Children's Wonderland
April - September
Monday - Sunday (closed on Tuesdays)
11:00am-5:30pm (Daily operation is contingent on weather)
$2 per person (Cash only)
Register for the 2015-2016 school year!
Kids' Club and Kinder Club Programs
Serving students in grades TK-5
Call 707-648-4483 for more information.

Is it time for a vacation? Learn about our variety of
Trips & Tours around the world!
Sign up for a great experience and adventures,
relaxing trips, to learn a new culture and more!



New Centers' Virtual Tours!
R.S.V.P with GVRD for your next event!
You are invited to take a virtual tour of our four
conveniently located facilities.



Art has a purpose, which is to interest it's
audience. Click here for more info. on the Vallejo
Arts and Entertainment District.