What's New at GVRD:

JOIN US Sat. August 9th @Blue Rock Springs
Park to celebrate 70 years of GVRD's history
and contributions to the community! Food,
entertainment & fun strolls down memory lane!
FREE admission and FREE vendor booths for
local businesses and community organizations.
More info here



Jr. Giants is here!
*Boys & Girls Ages 7-15
Please make sure you register with GVRD.
Then, register through the SF Giants by clicking
here



New Centers' Virtual Tours!
R.S.V.P with GVRD for your next event!
You are invited to take a virtual tour of our four
conveniently located facilities.

Top of the Bay Summer Camps



NEW! Bay Life Project
Performing Arts & Leadership Academy for Teens
Tuesdays starting: June 17th!



NEW! Wonder Women Jr.
Ages 13-18
Vallejo Community Center
Monday, 4:00-5:30pm




Children
's Wonderland
April - September
Monday
-
Sunday (Closed on Tuesdays)
11:00am-5:30pm
(Daily operation is contingent on weather)
$2 per person (Cash only)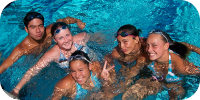 Aquatics
Swim Lessons
Afterschool @ The Pool
Lap Swim