What's New at GVRD:




Children's Wonderland new December hours:
Saturday & Sunday 11:00am-4:30pm (Daily operation is contingent on weather)


Take an online tour of Dan Foley park!
Did you enjoy the view? Check our Cultural Center for your next events!





Breakfast with Santa
Come join Santa, Mrs. Claus and his elves!
Saturday, December 14
Vallejo Community Center
Register at 395 Amador St.
$8/person resident, $10/person nonresident




Winter Break Camp!
Don't Be left out! Space limited!
Register today!

Children
's Wonderland
December & January:
Saturday & Sunday
11:00am-4:30pm
$2 per person (Cash only)
NEW! Dr. Thom's Qi Gong class
Meets at the Vallejo Adult School
Tuesday, 10:30-11:30am
(Class at the North Vallejo Community Center has been cancelled)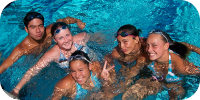 Aquatics
Swim Lessons
After School @ The Pool
Lap Swim