GVRD Job Opportunities!
Click
here
to visit our list of job openings and
descriptions. Must complete and submit a
GVRD Employment Application to qualify.
Click
here
for program and class updates or
cancellations.
Classes that do not reach
minimum
registrations may
be cancelled 5 business days in
advanced.
Campus Tour
for ages 14-16
Saturday, March 25 at 10:15am to 12:00pm
Register now at the GVRD Main Office
$10 fee includes lunch
Urban Beats Spring Break Camp
March 27-31 & April 3-7
9:00am-3:00pm
North Vallejo Community Center
Sports for all ages!
Cubbies, Grizzlies, Adults and Break Camps!
Visit our website for more information
The
Vallejo Sports Academy
is a free youth program
provided by the Greater Vallejo Recreation District
consisting of sports and recreational activities.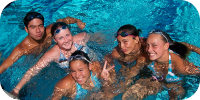 Aquatics
Swim Lessons
Summer Programs
Lap Swim & Recreation Swim
Children's Wonderland
February & March
Friday, Saturday & Sunday
11:00am-4:30pm (Daily operation is contingent on weather)
$2 per person (Cash only)
Is it time for a vacation?
Learn about our variety of
Trips & Tours
around the world!
Sign up for a great experience and adventures,
relaxing trips, to learn a new culture and more!

New Centers' Virtual Tours!
R.S.V.P with GVRD for your next event!
You are invited to take a virtual tour of our four
conveniently located facilities.



Art has a purpose, which is to interest it's audience.
Click here for more info. on the Vallejo Arts and
Entertainment District.

Are you interested in learning about Special Districts like us?
Click here to find out more